Food Containers And Lids Product details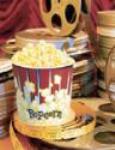 Product by:
Carter Holt Harvey


Carter Holt Harvey's Food Containers and Lids is an attractive & easy way to serve your food as they offer strength and performance with high-quality graphics that complement the ambiance of your operation. Our resourceful product lines can be used for both hot and cold foods and are available in a wide variety of sizes and shapes with an assortment of lids.

Popcorn containers deliver customer satisfaction and offer a variety of color Printing surface for graphics. For family-size meals, our two sizes of buckets with their rigid structure are perfect for any need. All our Paper food containers are stackable for easy packing and lessens storage requirements compared to alternatives like foam. Our common lid system also reduces stockers units and saves our space.
Please use the Contact form on the right for Food Containers And Lids information and ordering.