Intercept Coaching System Product details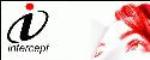 Product by:
Balance3


Balance3's Intercept is a total coaching system designed for convenience and ease of use for the coach, the client Organisation, and for the coached. Balance3's Interceptenables the coached to identify clear business and personal instructions, by addressing one's advance to leadership and success, and specifically impacting.

Following the feature:

1. Results

2. Balance

3. People skills

4. Self awareness

5. Communication

6. Focus and clarity

A qualified coach will get to know the coached and their present situation and then relay the contents of the report to the coached. During this session the coached will recognize specific areas to choose to develop. The coach works with the coached through a series of sessions to achieve the desired business and personal outcomes.
Please use the Contact form on the right for Intercept Coaching System information and ordering.
Other Balance3 Products
1 listed