Join Our Garden Club Product details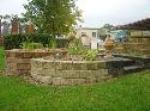 Product by:
Burdetts Sand, Soil and Stone Supplies


Burdetts Sand, Soil and Stone provisions helps you to enjoyable shopping experience at are to wonder around our Gift Shop. Be amazed by the wonderful array of Gifts, Books, Jeweler, furnishings and other great gift giving ideas.
Our friendly staff takes pride in assisting you with Burdetts Sand, Soil and Stone Supplies your purchases and will happily gift wrap for that special occurrence.
Please use the Contact form on the right for Join Our Garden Club information and ordering.
Other Burdetts Sand, Soil and Stone Supplies Products
1 listed

Cafe Burdett Burdetts Sand, Soil and Stone Supplies Come and dine at Cafe Burdett. Enjoy the peace, tranquillity and surrounds of our beautifully ... more »
glass –
eco supplies –
air conditioning