Leather Seats Clean And Condition Product details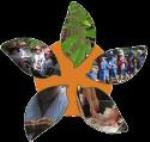 Product by:
Invisi-Guard


Have your leather seats been deserted for sometime or need a spruce up?
Invest-Guard's service is for 5 leather seats. Additional seats at $10 each.
Invest-Guard uses and recommends Lexol products for all your leather needs.
Then have your leather seats looking better by getting them cleaned and conditioned.
Please use the Contact form on the right for Leather Seats Clean And Condition information and ordering.
Other Invisi-Guard Products
1 listed

Car Washing Then get a Car Cleaning Service done by Invisi-guard Car Care, From a regular Express Wash to the top the line platinum wash, invisi-gu... more »
Cleaning –
Cars –
Cleaning Service