Lemon Myrtle Tea Product details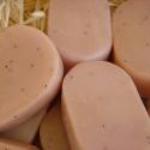 Product by:
Outback Chef


Outback Chef specialized Chemical Free Lemon Myrtle Eco Organic Tea.

1) The energizing citrus aroma of the Outback Chef's Lemon Myrtle makes this one of the world's most popular herbal teas.

2) Treat yourself with this revitalizing organic tea.

3) Treat yourself to a cup today.
Please use the Contact form on the right for Lemon Myrtle Tea information and ordering.
Other Outback Chef Products
1 listed

Intense Body Moisturiser Outback Chef's product beautifully presented pack comprising three large body care products made with a range of Australi... more »
Skin Care –
Eco Skin –
Skin Care Products