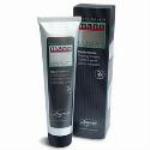 Product by:
Logona


Logona Mineral Toothpaste contain water, Glycerin, Sorbitol, Calcium Carbonate, Silica, Sodium Cocoyl Glutamate, Align, Hectorite, Xanthan Gum, Sea Salt, Spearmint oil, Peppermint Oil, Anise Oil, Myrrh take out, Citrus Incans, Green Tea Extract, Eugenia Clove Oil, Sucrose Laureate, physic Acid.
It is consists of Natural ingredients and are totally good for you and your families.
Please use the Contact form on the right for Logona Mineral Toothpaste information and ordering.