Monoi De Tahiti Blue - Body & Bath Oil (200Ml)
Monoi De Tahiti Blue - Body & Bath Oil (200Ml) Product details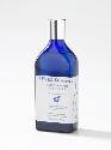 Product by:
REMEDICa Australia


Australia's Luxurious Moisturizing Body & Bath Oil a delicate, naturally perfumed (tiara blossom) and fast engrossing oil to beautify Hair and body.
It's absorbing, light weight, and elegantly perfumed. Oil is very Natural and pure. Excellent for dry skin and dry damaged hair.
Please use the Contact form on the right for Monoi De Tahiti Blue - Body & Bath Oil (200Ml) information and ordering.