Organic Cotton Nappy Product details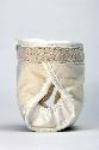 Product by:
Organic Wines


UNIQUE NEW DESIGN. Organic COTTON SOFTNESS. : -

Nature's Child Nappy is single piece design making this the most natural, convenient and economic Nappy you can select for your Baby. It just contains single step design and no any cover is required. It is intended by Jannine Barron, this nappy is introduced due to the result of 10 years of investigate.

The Nature's Child Nappy has been intended with these 4 primary concerns in mind: -

1 It is economic

2 It is convenient and simple to use

3 It must be a healthy choice for your baby

4 It must be a healthy choice for the environment.
Please use the Contact form on the right for Organic Cotton Nappy information and ordering.
Other Organic Wines Products
3 listed

Local Organic beef - burgers - 375g Organic miced beef(77%), water, seasoning(bread crumb, wheat flour, yeast, vegetable fat, soya flour, sucrose ... more »
Vegetable –
Organic –
Beef

Mara Seeds Pty Ltd produces high grade compost teas using a unique brewing system for maximum benefit to the biology and the plants.... more »
Compost –
Seeding –
tea compost

Om organic mushrooms Om Organic Mushrooms is an AMES - CERES social enterprise based at CERES Community Environment Park in Brunswick East. The e... more »