PLEATED BLINDS Product details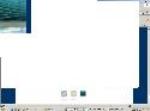 Product by:
Verosol


Verosol pleated blinds are the modern aerosol blind woven from polyester, the Fabric is everlastingly pleated allowing the blinds to virtually evaporate when increases.
These are beautiful, low maintenance and long lasting, they come in an assortment of demonstration and ensemble most windows. For the whole fabric story incorporating stipulation and cuttings select the structure links below.
Please use the Contact form on the right for PLEATED BLINDS information and ordering.
Other Verosol Products
1 listed

Roller Blinds Verosol roller blinds are a practical and attractive window covering.Verosol roller blinds are come in a wide range of fabrics from... more »
Fabric –
Fabrics –
Eco-fabric