Rainwater Harvesting Systems Product details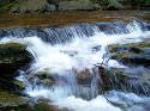 Product by:
Sustainable Plumbing Solutions


Sustainable Plumbing Solutions Pty Ltd Company:

They are experts in the following at both the domestic and commercial scale:

1. Rainwater,

2. Grey Water and

3. Solar hot water

They are commencing both the design and installations of the systems. They are Sustainable Plumbing Solutions which was establishing before 5 years ago. They were one of the 1st plumbing companies which are expertise in the sustainable side of the diligence. Now on these days more then 95% of the work they carry out contains the Green Plumbing.

You can store rainwater from any hard surface. More then a year in Melbourne you can confine 400 - 650L of water from each 1m2 of gathering region.

They have established many domestic rainwater harvesting systems throughout the larger area of Melbourne. These range in size from 160,000L down to 600L. They are providing a wide-ranging rainwater harvest design and consultancy service as well as an equipment service. Tanks can either be on top of ground, below ground or under house and come in many different resources. This water supply can then be associated to the toilet, laundry and garden for large environmental savings.
Please use the Contact form on the right for Rainwater Harvesting Systems information and ordering.
Other Sustainable Plumbing Solutions Products
1 listed

Sustainable Plumbing Solutions Pty Ltd has contain installed and intended so many domestic and commercial Solar Hot Water Systems throughout Victoria. These systems ... more »
Sustainable Companies –
Sustainable Grey Water Systems –
Sustainable Plumbing