Recycled and inverted boxes Product details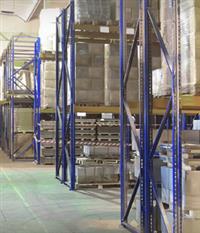 Product by:
Betta Boxes Recycling Co


At Betta Boxes, we buy and sell new and used cardboard boxes of all shapes and sizes in large and small quantities for so they can be recycled and inverted for later use. We offer a trustworthy and easy pick-up and delivery service to the metropolitan area. We have customers from many sectors and industries - from manufacturers, to warehouses, to retail shops and even households.
In fact, recycled box market is very popular with many businesses throughout the Perth area. Lots of people nowadays are becoming more and more aware of the benefits of recycling and re using. We are also a very cost effective and efficient way of despatching goods - so the there are even more benefits than just the environment.
Betta Boxes Recycling is here to offer a unique and friendly service of inverting your boxes onsite. Inverting simply means turning a box inside out so that a printed box then becomes plain and so has no contradictory writing or signage on the exterior.
Please use the Contact form on the right for Recycled and inverted boxes information and ordering.