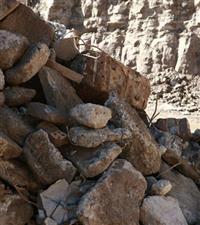 Product by:
DATS Skip Bins


Here at DATS, we have Environmental Services like recycling to help reduce the environmental impact of landfill. We recycle over 85% of materials here and we can also tailor a waste management plan to all your needs with on-site recycling solutions and reports.
The common materials recycled include; Scrap metal, concrete, brick, glass, plastic, paper, cardboard, timber, computers and e-waste. Waste recycling can occur on-site or at designated recycling centres.
DATS scrap metal recycling is available for both ferrous and non ferrous metals. Our Timber recycling can be handled through collection of segregated concrete and bricks on-site or at one of our recycling plants. Timber is processed into wood chips, mulch or as an input into manufacturing processes.
Please use the Contact form on the right for Recycling services for Bricks, Concrete, Metal and Paper information and ordering.