Renewable Energy Product details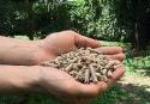 Product by:
Renewable Energy Generators of Australia


M & G Distributor's Energy obtained from resources that are basically inexhaustible (unlike, for example, fossil fuels, of which there is a finite supply). Renewable resource of energy consist of predictable hydroelectric power, wood, waste, geothermal, Wind, photovoltaic, and Solar thermal energy.

They consider that Renewable Energy is the method of the future and sells goods that are fashionable, eco friendly and inexpensive to scamper.
Please use the Contact form on the right for Renewable Energy information and ordering.
Other Renewable Energy Generators of Australia Products
2 listed

AGL Green Energy is electricity generated from renewable Energy Generators of Australia sources that reduces greenhouse gas emission and supports the development ... more »
Wind –
Wind Energy –
Eco-businesses

Renewable energy off-take agreements Renewable Energy Generators of Australia produse the Canunda Wind Farm was opened by the Premier of South ... more »
Farm –
Wind –
Wind Energy