Soothing Moisturiser for Sensitive Skin Product details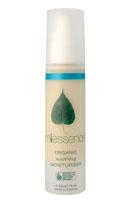 Product by:
Miessence


Our Soothing Moisturiser for Sensitive Skin provides a relaxing and soothing moisturiser with extracts from organic herb and flowers, as well as from nut and seed oils and butters. Also consists of plant phospholipids which fix and restore the skin's appearance.
The Eco Friendly Skin Care moisturiser also demonstrates significant and lasting effects on skin hydration and smoothness. It contains two soothing chamomiles, protective calendula, carrot and organic horsechestnut.
Please use the Contact form on the right for Soothing Moisturiser for Sensitive Skin information and ordering.
Other Miessence Products
92 listed