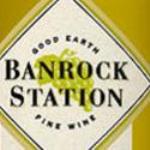 Product by:
Visy Recycling


Visy Recycling's Fine Art Graphics is a team of qualified Artists, Plate-makers, Production and Customer Service staff and Management which is an established and respected producer of the finest quality art work and flexographic printing plates to the eco Packaging industry.
We are committed to providing the highest quality of service to clients to ensure the most efficient and effective service.
In keeping alongside with the latest technology, and adhering to competitive schedules, Visy Recycling is able to provide a complete service for all areas of print communication, including Eco Paper and polythene Bags, labels, tickets, packaging and signage resources.
Please use the Contact form on the right for Visy Recycling's Fine Art Graphics information and ordering.