WHOLE TOWNS Product details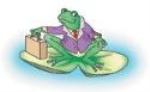 Product by:
Worm Farm Waste Systems


Worm
Farm
Waste Systems offer to new estates an extreme supplementary sustainable for sewerage & garbage waste water system and also decrease head works costs. Where there are already existing septic tanks they can convert these places to Worm Farm Waste Systems and providing the chamber size that is at least 1800 liters and which is in superior situation. The liquid from domestic households would be reserved on the site. On the commercial businesses site they may require to be pumped the liquid into the Parks and Gardens depending on the liquid volumes and size of the site.
In high rainfall areas the liquid from these
Worm Farms
could be pumped onto Gardens and Parks.
Please use the Contact form on the right for WHOLE TOWNS information and ordering.
Other Worm Farm Waste Systems Products
1 listed

Dairy and other animal wastes can be processed in scaled up versions of the A & A Worm Farm Waste System.... more »
Farm –
Eco Waste –
Farming