Walkabout Visitors' Cafe Product details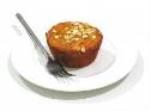 Product by:
Australia Walkabout Wildlife Park


Enjoy a cup of hot chocolate & go along with kangaroos, with Joey on board in any where around Sydney. Australia Walkabout Wildlife Park's Visitors' Cafe offer a shady gallery and tables below the trees, indoor-outdoor seating, emus and pad melons browsing in the bushes or coming up to say, Hello & its menu designed among the family in mind, this cafe. Experience you won't get anywhere else.

In Australia Walkabout Wildlife Park's Visitors' cafe you can choose your experience as there's amazing for each person. You can:

a) Bring your own picnic

b) Choose from our menu

c) Hire barbeque facilities ($10)

Or mix and match with a BYO lunch enhancement with your choice from our menu

All meals are freshly made for you when you make an order, so it may take a little time for providing service to you. On that time you cam sit back take relax & enjoy the natural wonder activities, or walk along the paths around the cafe while they get ready your order.

On some days they may modify the list of options on menu to make sure the feature they utilizing that are always fresh and your meal is of the highest standard.
Please use the Contact form on the right for Walkabout Visitors' Cafe information and ordering.
Other Australia Walkabout Wildlife Park Products
1 listed

Australia Walkabout Wildlife Park's kids' Adventure Program is about Pet kangaroos and wallabies.Australia Walkabout Wildl... more »
Paint –
Home Cleaning –
Wildlife