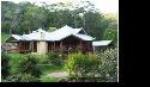 Product by:
Rustic Touch


Rustic Touch has been constructing, renovating and designing attractive homes on the Central Coast for over 20 years. There is nothing two homes are similar and not any standard about our house designs. Healthy Homes are what Rustic Touch is about. Client land topography, aspect and needs are generally the three main design elements.
The key to their success is the passion for their work. Their latest home becomes their tenth award within the industry for both
Construction
and Designing. Over the last 20 years, Rustic Touch has been show casing their work within the industry
Associations
such as Master
Builders
Association, Housing Industry Association and Building Designers Association. For the high standard healthy homes building and design Rustic Touch pride on itself. They are producing homes to the standards that they have set out to do being recognized by there peers in the way of industry award is confirm.
Please use the Contact form on the right for Winner Bda 2001 Reidental 205- 400 M2 information and ordering.