Architectural Design Product details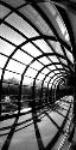 Product by:
All Eco


Evoke offers a full-service building design function, from starting concept through to detailed building license drawings. These designs incorporate our far-reaching knowledge of sustainability principles, research and new technology to create projects that are energy / Water effective and that contain a small ecological footprint. Many projects use passive solar design (PSD) as an important organising principle in the design. Evoke provides full project administration services to get all the required Council building approvals.

Specific services consist of:
- Concept design

- Sustainability research / advice / design

- Passive solar design

- Energy audits / reports

- Eco Interior design / materials selections

- DA preparation / lodgment

- BL preparation / lodgment

- Project management
Please use the Contact form on the right for Architectural Design information and ordering.