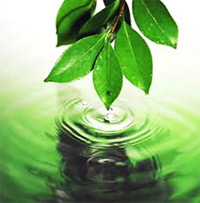 News by:
Jah Naturals


Jah Naturals is one of Australia's own home grown companies leading the way in natural & organic body products and are helping pioneer the movement for greater awareness in Skin Care. Jah Naturals, is celebrating its 10th Anniversary!
Jah Naturals, an all-natural skincare company based in the Brisbane Valley region, formulate a variety of unique skincare products made with therapeutic grade essential oils and natural and organic ingredients.
"We ONLY use 100% pure therapeutic grade essential oils in our aromatherapy blends that are chosen for their healing properties as well as their synergistic compositing abilities. Our selection of therapeutic grade essential oils, are chosen with the utmost love and dedication in order to uphold the true art and science of aromatherapy". The company's product range includes: natural & organic eye & facial serums, lip treatments, body butters, face & body scrubs, natural & organic baby care products, and deep conditioning hair treatments, which are just some of Jah Naturals product line.
Jah Naturals also formulates and manufactures body care treatments for Day Spas and any Beauty Salons throughout the country, who want to offer their customers something Chic but Natural, and ONLY Natural.
Venice Harmsen- Habchi, of Brisbane Valley, QLD, Australia, is the founder and formulator of Jah Naturals Back to Earth Body Care. It all began when Venice developed a serious skin condition and set out to find a way to manage her struggle with dermatitis and created her first natural magical remedy for her punished hands. Everyone that knew her was benefiting from her natural recipes & attained herbal knowledge. After many requests from friends and neighbours Venice started a small business from her kitchen in 2002.
"During the course of my research I was often stunned and very disappointed at the amount of misleading labels such as 'natural' or 'organic' on many retail products. Natural is the buzzword in the beauty biz these days" says Venice. "Cosmetic labels brandish the products' Natural Ingredients in bold face type, but the list of ingredients often tells a different story"! Venice continues, " As my knowledge of chemicals increased, so did my realization that many so-called 'natural' ingredients were not quite so".
"It's really humbling to see nature and her simplicity at work, since there are so many toxic products out there, not to mention environmental elements" says Venice, "When a customer writes in to tell me that our best selling skin care cream Whipped Shea Butter, has corrected a skin problem that they've had for many years, it goes to show how powerful natural and organic skincare products can be."
All her products are produced in small batches by hand to maintain the home style level of personal energy in each container. Venice still insists that all products are of the highest quality, she is very selective about the purity and integrity of the ingredients used in all her products and would like to give others the opportunity to benefit from them as well.
Jah Naturals, is a Queensland based skincare company that was formed in 2002 that develops and distributes all-natural and organic skincare products. "We operate a carbon neutral business and are proud to have had Solar panels installed at our eco kitchen in Brisbane Valley, in 2010.
Presently, the company's entire line of natural & organic skincare is available for purchase through its website. www.jahnaturals.com.au
Since its creation, the Jah Naturals brand has grown to include a wide selection of bath and Lotion products, moisturizers, hair products, deodorants, baby products, anti-aging products, handmade soaps and all natural men's products. Top sellers are Apricot Cream Cleanser, Venetian Breeze Roll-on Deodorant, Puff the Magic Baby Powder, Whipped Shea Butter Cream, Jojoba Purifying Facial Scrub, Coco Papaya Lip Balm and Oil-of-Delay Crème.
"In celebration of Jah Naturals 10 Year Anniversary, we have launched a huge 10th Anniversary Sale with prices reduced on anti-aging creams, hair products, skin care, lip balms, and men's product by up to 30%. And as an extra celebratory gift, we are also offering free shipping within Australia on orders of $75 or more," said Venice.
Please use the Contact form on the right for Back to Earth Body Care information and ordering.