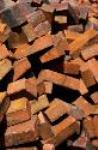 Product by:
Sustainable Building Systems


It was officially opened in March and established by Mayor Joy Leishman, Caboolture Shire Council, Carryn Sullivan MP, Member for Pumicestone, and Mark Thompson, architect's TVS Partnership, the Caboolture Sustainable Home is part of the Queensland Government's Sustainable Homes program.

Ecobricks Colourbrick features substantially in the walls of this pioneering home.

The Sustainable Homes program engage the associating of governments and industry to construct and across Queensland encourage the characteristics and advantages of sustainable housing

This encouragement and education is accomplished through the construction of display homes throughout the state which slot in sustainable design principles. Each display home addresses environmental challenges exact to the area it is made in but all homes address the triple bottom line ie environmental, social and economic sustainability.

Designed by Mark Thomson of TVS Partnership, Brisbane and build by Accord Homes, the Caboolture Sustainable Home utilises Colourbrick in the colours of Kelp & Seagrass.

According to Mark, Colourbrick was chosen for the project due to its
toughness and modern appearance
Ecobricks never needs painting and is therefore a low-maintenance building product creating it perfect for a sustainable project.

It provides a modern render-like outer finish, and is presented in some very striking colours. This is a new and innovative product which shows bricks can be modern.

I like the thermal mass properties of bricks. In south-east Queensland's sub-tropical environment thermal mass can be an important factor in inert design, said Mark.

Passive design features of the home included elevated ceilings which permit for natural cooling in summer, strategically located doors and louvre windows that capture natural breezes and assist in cross-ventilation. Colourbrick was exclusively chosen due to its lack of ongoing maintenance needs thanks to its unique blemished colour system.
Please use the Contact form on the right for Colourbrick A Significant Part Of New Qld Sustainable Home information and ordering.