Mineral Blush Powder Product details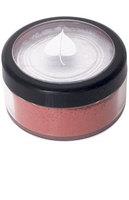 Product by:
Miessence


Our Mineral Blush Powders are crafted using only pure, refined minerals, Miessence Mineral Blush Powders supply buildable colour. Delicately scented with pure organic rose essential oil.
The translucent mica reflects the light, lowering the appearance of pores, whilst permitting your natural skin tone to show through.
Types include Desert Rose, Apricot Dew and Ginger Blossom. These Natural Skin Care Cosmetics will make you look gorgeous.
Please use the Contact form on the right for Mineral Blush Powder information and ordering.
Other Miessence Products
92 listed