Purifying Mineral Mask - Oily or Problem Skin
Purifying Mineral Mask - Oily or Problem Skin Product details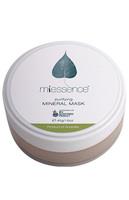 Product by:
Miessence


The Purifying Mineral Mask is one of our Natural Skincare products that is specially designed for problem skin with natural green clay, organic echinacea and witch hazel to tone and purify the skin.
It consists of the wonderful properties of organic lavender, lemon myrtle from the Queensland countryside and tea tree from the lush forests of northern New South Wales.
Please use the Contact form on the right for Purifying Mineral Mask - Oily or Problem Skin information and ordering.
Other Miessence Products
92 listed