Shell Solar Panels Product details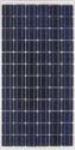 Product by:
New Energy Systems


The Shell Solar Panels developed the PowerMax (R) mono-crystalline solar cells that distribute maximum power output even under reduced light situations, therefore offering extra power where space is a restriction.
Extremely transparent tempered glass provides the opportunity for more light to reach the cells and ensures extra effective resistance and fortification against hail, snow, ice and storms.
Please use the Contact form on the right for Shell Solar Panels information and ordering.