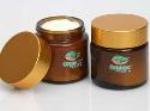 Product by:
Organic Earth


Following are the various varieties of Organic Earth's Natural and Effective Organic Pet skincare which includes:
1. Cleansing shampoo bars
2. A super shine with no nasty chemicals, fragrance or parabens
3. Equine and Canine care with Certified Pure Organic Ingredients such as Lavender, Tea tree, Peppermint, Olive oils and vitamin E
Following are the Skin types which is containing sensitive skin.
1. Certified Organic Rosehip
2. Evening Primrose oils to help soften lines and wrinkles without congesting the skin.
Organic Earth contributes on each month to carry on this great organisation.
Please use the Contact form on the right for Skin Elements Cream information and ordering.