Solar Hot Water Residental Product details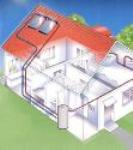 Product by:
Solar Lord


Since introducing the glass tube technology on that time it was reversed, Solar energy that can be misrepresented to warmth energy efficiently in four seasons.
Solar's beginning can be twisted to heat despite ambient temperature of the satellite dish Solar Lord Collector's which is utilizing the German plan for the tubing and Sydney University covering technology for the fascinating surface.

The indoors and outside tubes are prepared from extremely strong borosilicate glass which are evacuated and fused mutually. The vacuum space between two glass layers forms exceptional insulation to stop the heat loss from the inside to the outside.
The outside of the inner tube is coated with the Novel Sputtering coating to soak up maximum Solar Energy. This coating was residential and originate at Sydney University by solar lord.
Please use the Contact form on the right for Solar Hot Water Residental information and ordering.
Other Solar Lord Products
2 listed

Electricity or instantaneous gas to guarantee reliable supply of hot water at any time you require. Solar Lord The electric booster element is appropriate for association ... more »
Eco Energy –
Eco Heating –
Eco Solar Electric

Solar Hot Water Not many people realise that water heating accounts for up to 60% of the energy your home requires. Providing this energy also... more »
Solar Hot Water –
Energy –
Solar Heating