The Soothing Cleanser for Sensitive Skin
The Soothing Cleanser for Sensitive Skin Product details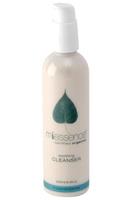 Product by:
Miessence


The Soothing Cleanser is ideal for sensitive skin, as sensitive skin requires special care. Our cleanser is highly gentle, but very effective with relaxing organic bergamot and chamomile to instantly calm and soothe sensitive, taut skin.
You can save money by purchasing this Environmentally Friendly Skin Care product as part of one our Skin Essentials pack.
Please use the Contact form on the right for The Soothing Cleanser for Sensitive Skin information and ordering.
Other Miessence Products
92 listed