Electric Or Gas Booster Product details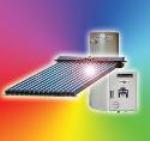 Product by:
Solar Lord


Solar Lord supplementary heater is also included in the systems to enhance water temperature throughout time of incessant Rain or cloudy. Boosters may work continuous/off-peak.

Electricity or instantaneous gas to guarantee reliable supply of hot water at any time you require. Solar Lord The electric booster element is appropriate for association to either an off peak or nonstop power supply for heating when solar Energy is inadequate to suit the household needs. The booster can work automatically or physically by an on/off switch, or by an outside switch - timer.

Solar Lord G series gas boosters attain energy effectiveness rating in surplus of five stars, featuring completely automatic controlled gas improvement which only uses gas when you need the hot water throughout the period of low sun rays.






Please use the Contact form on the right for Electric Or Gas Booster information and ordering.
Other Solar Lord Products
2 listed

Solar Hot Water Residental Since evacuated glass tube technology was inverted, solar energy can be changed to heat energy efficiently in four... more »
Solar Heating –
Green Energy –
Solar

Solar Hot Water Not many people realise that water heating accounts for up to 60% of the energy your home requires. Providing this energy also... more »
Solar Hot Water –
Energy –
Solar Heating