Rose Monsoon Hydrating Mist for Dehydration Product details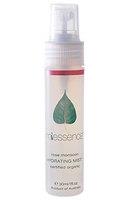 Product by:
Miessence


In traditions of the East, the aroma of Natural products such as the Thousand-petalled Rose fosters strength and vitality and enhances harmony and balance. Our Rose Monsoon Hydrating Mist many Natural Skin Care uses. You can spray over your make-up for a dewy complexion and it is ideal for rehydrating and invigorating your skin.
Simply hold the bottle at your arm's length and spray a gentle mist around the face to cleanse the aura. Upon this, you will calm your soul and rehydrate the complexion.
Please use the Contact form on the right for Rose Monsoon Hydrating Mist for Dehydration information and ordering.
Other Miessence Products
92 listed