Solar Panels Product details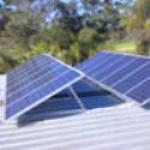 Product by:
Exide


All Natural Energy are a component of the nation wide "Power Partners" program, which are associated to Bp Solar. Not merely perform Bp Solar to construct all their bigger Solar Panels exacting here in Home-bush Bay which is located in Sydney, they provide a great incentives to purchases their products and maintain the solar industry. If you have any concern about it then just ask us regarding their Bp Enviro Cash-back Program.

It provides a extensive range of Solar Power products not only from Bp Solar, but also from some further industry which are leading producers.

For Examples: -

a) Selectronic,

b) Exide,

c) Southwest Windpower,

d) Plasmatronics,

e) Century Yuasa and

f) Latronics

They have various varieties of product which includes solar panels, deep cycle batteries, inverters, wind turbines, regulators, dc lighting, water pumps and much more. They have wide-ranging of information in the design, supply and installation of Renewable Energy systems and it can be customizing a whole system to fulfill your personal requirements.
Please use the Contact form on the right for Solar Panels information and ordering.
Other Exide Products
1 listed

Wind Turbines All Natural Energy are a part of the nation wide Power Partners program, which are linked to Bp Solar. Not only do Bp Solar make ... more »
Solar Panels –
Solar Energy Products –
Wind